Most complete cloud security solution for AWS infrastructure 
Understand your shared responsibility with Amazon.
Your AWS resources are not automatically protected.
Lots of companies assume that Amazon AWS includes comprehensive security. It doesn't. The Amazon slide shows the AWS shared responsibility model. It's very clear that your IT assets need to be protected by you.
Our Elastic Workload Protector solution automatically searches all your AWS servers, applications, databases and websites for vulnerabilities … so you have a lower risk of IT shadow. .
Research shows that:
– 97% of breaches use known vulnerabilities
– 94% of compromised data involves servers
– 92% of incidents discovered by a third party
We researched 5000 AWS infrastructures and found that an incredible 22% were configured for insecure logins. Our free trial is the easiest, most comprehensive way to discover all your vulnerabilities.
Security as a Service
Most security systems react to attacks. We prevent attacks happening.
We monitor every component of your cloud network 24/7 for the latest vulnerabilities.
Fighting attacks on your assets can be resource intensive. And when you're defending your system there's no guarantee of success. Plus it's a huge distraction.
At SecludIT we take the view that it's better to close all vulnerabilities so intruders are deterred. Continuous vulnerabilities assessment is the most important task to be performed as the foundation of your security perimeter.
Only Elastic Workload Protector builds an efficient, adaptive and continuously updated line of defense around your environment and provides barriers to known weaknesses exploited by hackers.
'Dynamic Inventory' automatically checks new assets and tracks shadow-IT.
As your cloud assets evolve, Elastic Detector keeps up.
Relax. As your business and IT infrastructure evolves, Elastic Workload Protector monitors your AWS environment continuously for IaaS best security compliance and vulnerabilities. Now you can replicate existing assets or install new ones with peace of mind.
Our patented technology automatically starts security testing the auto-discovered infrastructure and assets, including VMs and Security Groups.
From virtual servers to website applications, Elastic Workload Protector keeps you covered. Any new servers are immediately detected and kept under surveillance without configuration, and there's no agent to install so our solution runs itself.
Even dormant instances are checked, as these can provide 'side door' access to your resources when they are re-started.
Every day we update the Elastic Workload Protector threat tests database … and you are immediately informed about any risks that we discover.
Only Elastic Workload Protector can test a clone of your AWS assets.
Helps performance all round … plus unique dormant machine benefits.
Your users continue to use your current AWS configuration and assets… while our Elastic Workload Protector safely inspects clones of your cloud systems for misconfigurations and vulnerabilities.
Some cloud security systems have an overhead that can impact the performance of your IT resources. But Elastic Workload Protector has zero effect because we offer the option to run a full vulnerability audit on clones of your cloud virtual machine instances.
Cloning allows searching and analyzing deeper than any other product, without the risk of damage to, or performance degradation of the production instance.
Importantly, our clone-and-test technology can also be used to check dormant virtual machines. Elastic Workload Protector will safely wake up and test the clone, so the virtual machine is safe from the moment you switch it back on.
This is especially important where dormant instances are used as a template for new virtual machines. Without Elastic Workload Protector you would simply be replicating any vulnerabilities throughout the organization.
No complexity. Just provide your AWS access and we work for you.
Our 'no agent' solution is hands-free, and installs in 5 minutes.
No need to configure every virtual server or work through all your assets. All you have to do is provide your credentials and Elastic Workload Protector will map your entire infrastructure and start security checks with our patented process.
Elastic Workload Protector is completely configurable for which Cloud analytics & vulnerability checks are made, and if original or cloned virtual machines should be scanned.
Our solution isn't just simple to configure … thanks to our Auto-discovery and No-agent technology it works on autopilot as well. Your AWS assets will be under scrutiny 24/7.
IT managers are amazed at how easy it is to configure Elastic Workload Protector compared to other security solutions.
Using AWS or another cloud hosting solutions? It's not a problem. We protect all the leading environments.
Follow your cyber risk exposure continuously.
3 comprehensive and understandable reports for all your teams
The main benefit with our Cloud Security analytics solution is the possibility to follow your cyber risk level thanks to 4 key risk indicators.
Based on security standards & agency, you will be able to know if you respect the IaaS best security practices, OWASP top 10 document, PCI DSS recommendations and GDPR obligations.
To share our security analysis through your company, you could get understandable and comprehensive reports.
– Risk level follow-up for the C-Suites
– Detailed report of IT infrastructure for CISO
– Vulnerability Details and remediation advice for security team
Join our customers community
Elastic Workload Protector is the global AWS security solution. They trust us for our innovative technology and our french touch 🙂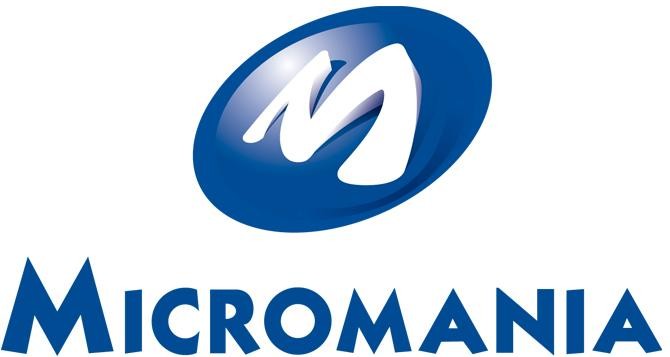 © SecludIT 2018. All rights reserved.